If you order through our online shopping cart, the cart will automatically calculate the shipping based on the combined weight of your items. That formula is then adjusted for your residential address. Due to the bulk of some of our items, shipping may be miscalculated if you order bulky items that are light for their size. This could be foam, or elastics wound in a hank.  There is sometimes a discrepancy in your shipping quoted by our website. Unfortunately, we have to charge you for the extra postage before the parcel can be sent. We will contact you if there is additional shipping due.
*Note: any additional shipping invoices must be paid within 14 days, or the order is subject to cancellation. Full refunds will be given, minus 10% for restocking fees.
Orders Within Canada
If your item is small enough to fit in a mail slot and is $20 or less (and within Canada only), you may contact us to request that your package is sent by stamp. We cannot guarantee or insure any package sent by stamp. This would include underwire orders of one or two pairs, single pattern orders or one or two sliders and rings. For all other packages, they will be sent via either Expedited Parcel or Express Post. Prices will vary depending on your distance relative to Ontario and how remote your delivery address is.
Orders to the USA
We are now using UPS to ship some of our US-bound packages. We will calculate which option, either UPS or Canada Post, is the most cost effective for you, and we will use the more inexpensive option. Orders take 2 – 5 business days to process. We try our best to get orders out as quickly as possible. If you have a rush order, please call or email us and we will try to process your order by next day.
We have found that many of our packages that are sent to the United States are being pulled into customs no matter the size. Because of this, packages to the United States may take longer to arrive than quoted on our website or by our Customer Service Representatives.  You are responsible for any and all customs/brokerage fees that may be incurred. These charges are unique to your country and are out of our control.
If your order is lighter than 2.2lbs, it can be shipped via Tracked Packet. Tracked Packet enables us to send you a tracking number so you know where your order is. For orders to the United States deliveries will take longer because the parcel must go through customs. Charges vary according to weight and location. We will call you with any unexpected shipping changes. Due to changes in recent US Import regulations, all orders will be shipped from Canada to the US, and thus any possible delay is out of our control.
Due to the bulk of some of our items, shipping may be miscalculated if you order bulky items that our light for their size. This could be foam, or elastics wound in a hank.  There is sometimes a discrepancy in your shipping quoted by our website. Unfortunately, we have to charge you for the extra postage before the parcel can be sent. We will contact you if there is additional shipping due.
*Note: We have discontinued Small Packet Air because we cannot guarantee delivery. All of our packages now must be sent with a tracking number. We apologize for the inconvenience.
International Orders
International orders will be sent by Canada Post or UPS to your country and passed for delivery to your own postal system. Mail to overseas addresses can sometimes take up to 2 months. Please be patient. Be sure to include your phone number and/or email address in case we need to contact you. Charges will be assessed by weight, size of box and location. All orders need to be on a Visa or MasterCard with a signature on the order form, or through PayPal online. Sometimes the website does not calculate postage correctly. We will email you with any extra postal charges, which must be paid before the package can be shipped.
*Note: You are responsible for any and all customs/brokerage fees that may be incurred. These charges are unique to your country and are out of our control.
Please note: Once the packages leave our shop, we have no more control over its delivery. We can trace a package that you believe has gone missing, but only after 45 business days* (Canada) 60 business days* (for the USA) and 72 business days* (International orders). Please call us if you want us to initiate the tracking process on your behalf.
Other Postal Services
If you would like your parcel sent out by another method other than Canada Post, you will have to arrange for both the shipping label and the pickup yourself. We will not create the shipping label for you, nor will we charge your FedEx or UPS account. Please contact us by phone or email us if you wish to choose this option.
Wholesale Orders
Prices quoted for shipping on our website are for RETAIL customers only. As a wholesale customers, the shipping calculator CANNOT estimate what the shipping will be for large orders. Use the code BILL2SHIP when you check out and we will bill you separately for shipping. We regret we cannot send out parcels if the shipping has not been paid.
Shipping Methods and Delivery
| Delivery Method | Delivery Time |
| --- | --- |
| Stamped Lettermail (Special Request Only) | 2 – 5 business days (less than 0.5 kg and no bulk products) |
| Expedited Parcel | 4 – 6 business days |
| XpressPost | 1 – 3 business days |
| Your FedEX, UPS, or DHL acct. | Contact us by email or phone. You must set up the shipping label and pickup. |
| Delivery Method | Delivery Time |
| --- | --- |
| Small Packet Air * We no longer offer this service. * | 7 – 14 business days (Estimated) (package must be 2.2lbs or less) |
| Tracked Parcel | 5 – 8 business days (package must be 2.2lbs or less) |
| Expedited Parcel | 4 – 7 business days |
| XpressPost | 3 – 6 business days |
| Your FedEX, UPS, or DHL acct. | Contact us by phone or email. You must set up a shipping label and pickup. |
| Delivery Method | Delivery Time |
| --- | --- |
| Small Packet International Air * This shipping method does not have a tracking number and has no guarantee delivery time* | 10 – 20 business days (package must be less than 4.4lbs) |
| International Tracked Packet Air | 10 – 14 business days (package must be less than 4.4lbs) |
| XpressPost | 4 – 11 business days |
| Your FedEX, UPS, or DHL acct. | Contact us by phone or email. You must set up a shipping label and pickup. |
We are proud to say that we only purchase the finest bra-making supplies available. If you should receive goods that are defective in any way, please let us know so that we can correct the problem. We will replace the items, or refund your money once the goods have been returned to us. We regret that there are no returns on cut goods, patterns, or goods that have been used or no longer saleable. Please contact us by email or by phone if you wish to return any items.
If you want to cancel an order that has not gone out yet there will be a 5% cancellation fee.
We will accept returned goods up to 30 days after the original date of purchase. If the items are returned after 30 days, we will offer an exchange only.
After three months, we will not accept any returns or exchanges.
We do not have a printed catalogue but all of our products are online. Using our new online shopping cart is a breeze – just go to the categories you want to visit and click on the appropriate buttons to order. Sometimes there are several options available, such as colour or size. You only need to click on your choice and then click the Add to Cart button. You can always modify your order at any time before you check out.
All of our goods such as fabric and elastics are sold by the METRE (which is 39″ or about 10% longer than a yard). You may purchase less than or more than a metre of fabrics, elastics, laces and trims (such as 1.2 metres) just by entering that in the order box. All of our underwires are sold by the PAIR, which is enough to make one bra. Slider & ring sets are sold in a bag containing two sliders and two rings, 4 rings, 4 sliders, or in the case of bulk bags, 100 sliders or 100 rings to a bulk bag. Most fabrics are 60″ wide (150 cm) unless otherwise indicated. Foam fabric such as the Swim Cup Foam and the Pre-Finished padding are 28-30″ wide (70-75 cm)
The first time you order, we will ask you for your name, address etc. That info is kept in our secure and encrypted files for future orders. When you order again, you won't have to fill anything else out – just your last name and email address. The cart will automatically bring up your shipping information. You will however, have to enter your credit card number each time you order. We do not store any CC numbers in our system.
Our shopping cart will automatically add the shipping based on your address and add any applicable taxes (Canadians only). American and foreign orders do not add any taxes (Lucky people!) just the shipping rates. We will adjust the shipping rates if the cart has overcharged for shipping and refund the difference. We strive to send your package the least expensive way, but still guarantee that it will arrive at your address! For packages to the USA, that usually means Expedited Service. Overseas, that is almost always Express Post.
How to Order by Phone
Prepare your order. You may print the order from the computer, or use plain paper. Please list the description of goods including colour and size, product codes (SKU number) as well as the quantity you require. Make sure your email address and phone number are included so we can contact you in case of questions we may have concerning your order. Please only use this option if you do not have a computer or are having issues with the website. We prefer all our orders get placed by you through our website to maintain accuracy and stock. Communication errors can occur over the phone and you may receive the wrong item.
Phone: 905-538-1396
Email: [email protected]
Our Mailing Address:
Bra-makers Supply
300 Ottawa Street North
Hamilton, Ontario, L8H 3Z9
Canada
At Bra-makers Supply, we take your right to privacy very seriously. We have never and will never rent or sell your information to any other vendor or agency. The information we collect from you as a normal part of fulfilling orders is only used for continued customer service programs. If you sign-up for our complementary email newsletter, you will get those emails on a regular basis. If you choose to Unsubscribe, you are free to do so at any time.
We accept payment by Visa, Mastercard, Discover, American Express, and PayPal
Visa – Mastercard – Discover – Amex
You can order online using your credit card. Our site is secured once you get to the payment page, and secured by ssl and PCI compliant payment systems. For Online ordering your credit card is never stored on our website server and you are required to enter the credit card on checkout unless you have it stored in your web browser for your convenience. We are committed to keeping your information safe.
Paypal
The easiest way ever to send money! Paypal is a service that is both reliable and secure. It instantly transfers money from your bank account or credit card to the merchant once you set up your account. The merchant never knows your credit information and there is always a record of your payments.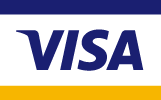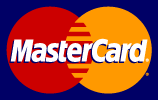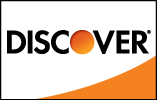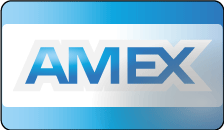 Cash
We do accept cash payments, only if you visit our shop in Hamilton. Please do not send cash in the mail.
Adding to an Order
If you forget to order something, in most cases, we can add to your order within a few hours of you placing it.  Generally speaking, you need to place a second order and comment in the Comments section that this is to be added to your first order. This can easily be done if we have not already packed the first order for shipping! We will adjust the shipping costs as necessary. Please also contact us by phone or email if you place a second order so we can make sure the orders are combined.
Order Currency
All orders are processed in Canadian funds on the same day the order is placed. Any information displayed regarding other currency conversions is estimated and should be used for informational purposes only. Your credit card company or your bank are the agencies that control the currency conversion rates, not us.
FAQ Section
Please always consult this section of our website before submitting an email or calling us. Thank you.
Why on earth would I want to make my own bras?
Making your own bra is not as crazy as it sounds – the results are a perfect fit and your choice of fabrics at a fraction of the price of ready-to-wear. Once you have perfected the fit, the sky's the limit when it come to colour and fabric choice and style options. Think of the possibilities! I wrote a blog post detailing 14 reasons! That post is called "Reasons why you should make your own bra"
How come a 36C from one company fits me and a 36C from another doesn't?
There doesn't seem to be any standard sizing in the RTW Bra world as far as bras go. I've tried on hundreds of RTW bras from dozens of manufacturers and discovered that the only consistency is Inconsistency! Even within the same company, there's no guarantee of a 36C being exactly the same shape or depth. That's because, every woman is so unique, and the "dream bra" for you isn't the same as the "dream bra" for me, even though we may both take 36C. Stores assume that you will be trying on a new style of bra to check out the fit before you buy. Different manufacturers also make assumptions about the standard shape they will strive for, and that may not be YOUR shape. Not all women have the same breast profile or thrust (depth)
I buy a 36C bra, but the pattern for a 36C doesn't fit. How come?
If I shop in one store, I can fit into size 10 pants, but when I shop in a different store, I'm taking a 12 or a 14. Usually the more expensive the store, the smaller size you can fit into, which means that the manufacturers use slightly different sizing standards to fit their target demographic. The same thing can happen in the bra world. On the other hand, sewing patterns have been designed to fit measurements, rather than a manufacturer's idea of what that size should be. Remember too that sizing in Europe is not quite the same as sizing in North America.
I've worn a 36 for my whole adult life. Now it doesn't fit! What happened?
In a word, LIFE! As we get older, various things happen that can affect the fit of our bras. For example, if you have gained or lost 15 pounds, had a baby, are approaching menopause, or have had surgery or been sick for awhile, all will affect the bra and how it fits. Even if in the last ten years, you have AGED 10 years ( I know I have) you may need to assess the fit of your bra and re-size yourself. For a great article on how women's figures change after 55, see the article in THREADS magazine on "Fitting the Figure after 55".
My shoulders have deep grooves. Is this from tightening the straps too tight?
It's possible but more likely that the relationship between the band and the cup has been compromised and the two are no longer working together to support the weight. That job has now been transferred to the strap, which is NOT where it should be. The band is capable of supporting the weight of the cups IF the cups are sized correctly and the band has good quality elastic. Letting the straps carry the weight of the breasts is like tying a string to each end of a sack of flour and wearing it around your neck! If you have deep grooves in your shoulders, you could be constricting the nerves and blood flow to other parts of your body, and you may experience other problems, too.
What other problems are associated with a larger cup size?
I knew you would ask! Other problems include pain in the lower back and partial paralysis in the arms and/or fingers. In fact, in Canada, at least, you can qualify for breast reduction if you exhibit these three signs of "overly heavy" breasts, that is part paralysis, pain in the lower back and grooves in the shoulders.
Is there a difference in support between a full band bra and a partial band bra?
Not really. For some women with that "shelf" right below their breasts, a full band, even a short one, may be too long and cause the band to roll up or under. How much support is it giving if it is rolling? A correctly fitting partial band is every bit as supportive as a correctly fitting full band bra. A partial band bra always has underwires, where a full band may or may not.
I hate wearing wires - they always poke me in the side of the breast.
If your wires poke you in the side of the breast, it means the diameter of the wire is too small for you. You should move to a larger cup size, say from a C to a D. Wires increase in size by 1/4″ each, and even 1/4″ too small is enough for anyone to say "never again". Once you wear wires that fit around the breast mound correctly, they are very comfortable. In fact, the most common comment I hear is "you don't even know they are there"
I hate wearing wires - they always pinch me under the arm.
That's a sign that your wires are too big or too long. That same 1/4″ as above is now extending beyond the breast mound into the underarm space so it can pinch you under the arm when you move around or bend. OUCH! In fact, that pinch is what told me my own bra was too big ( I have been losing weight ) When I did a careful re-check of my sizing, sure enough, I needed to go one cup size smaller.
How do I measure for a bra?
Follow these simple, yet critical steps for perfect sizing in a custom bra. First remove your clothing down to your best-fitting bra. Keeping the tape measure level and flat, take a snug measurement of the high bust directly over the bust but under the arms. Make it snug but not tight. This number, rounded to the nearest even number,  will be your bra band size. Measure also over the fullest part of the bust, but do not pull the tape snug. This measurement is the full bust measurement. Subtract the high bust from the full bust measurement and the difference, in inches will give you the cup size, Each inches) is a letter of the alphabet with 1″=A, 2″=B, 3″=C, 4″=D, 5″=DD, 6″=F and 7″=FF and so on. If in doubt about your size, make the size you currently wear, then make any necessary adjustments. For more information see Determine your Bra Pattern Size
How do I know what wire size to buy?
On the back of the pattern, there is a materials list including the wire size, for each bra size. Use that chart to determine the wire size you should buy. At Bra-makers Supply, we use the letters in front of the numbers to designate the type of wire it is, so that WL is a LONG wire, while WX is an Extra Long wire. This indicates the height of the wire in the front of the bra.
I know this wire size isn't right for me. Is there another way to check my wire size?
Do the "wire test", a simple way of determining whether the wires will fit your body. You can use real wires, or use the wire charts that are on our site. Print off the pages that look like they might fit. Glue the page to heavy cardboard and cut out the shape, so you have a "bowl" to put around your naked breast. Stand in front of a mirror and raise your arm, then put the wire tester around your breast. The wire should fit right up against the base and sides of the breast with no gap under the breast. The wire should not go out beyond the breast into the underarm, nor should it sit on the breast itself. Reading "Determine your Wire Size" may help. too.
Why don't I take a 36 wire if I wear a 36 bra?
All wires are numbered for their size in a B cup. In other words, if you are a 36B, then you take a 36 wire. If you are a 40B, you would take a 40 wire. As the cup size increase, the wire number increase too, so a 36C takes one wire number higher than the B, which would be the 38. (wire sizes go up by 2) So a 36C takes a 38, and a 36D takes a 40 wire, The chart below should help you see which size takes what wire.
Why do I measure with my bra on?
You need to measure your breasts in the most natural position possible, and for most women, that means with a bra on. Ideally, you should measure with your best-fitting bra on.
But I don't have a well fitting bra, how should I measure?
If you don't have a well fitting bra, then wear the best you've got and go from there. If your breasts are more or less self-supporting, you could measure without your bra, or support them and have someone else measure for you. It's a place to start.
I know my bra is too small - my breasts are compressed. Is that still ok to measure?
I assume this is the best you've got. You can measure without, as above, or you can assume that you will be one cup size larger than what you measure, so if you measure to a D and you know you're compressed, you might want to try the DD. One sure-fire way of telling that your cups are too small is to use the "two finger test". If you can insert two or more fingers between your bra front and your breast bone, you need a larger cup size. The center front of the bra ideally should sit at or close to the breast bone. In that way, the weight is transferred back to the body instead of to the straps.
I notice the sizes go from D to E. What happened to DD?
DD is still there, cleverly disguised as an E in my patterns! DD is really E, and FF is really G. I don't subscribe to the whole double letter thing, so for my patterns I just follow one after the other through the letters of the alphabet. The bra letter sizing continues as far into the alphabet as there are breasts to fill them. The largest I have ever worked with is 46M, which is 13″ difference between the high bust and the full bust.
Is there any other way to measure for a bra size?
Actually, I use four ways to measure! I use two different methods that ready-to-wear uses, plus two of my own. You will find a complete blog post that details the four methods in Four Ways of Measuring
What class should I start with?
Beginner Bra 101 is the best place to start! We do the fitting and you do the sewing in our world-renowned bra-making class. We alter our pattern to your unique body so it fits like a glove. You'll be able to sew lots of bras once you get the first one fitted and sewn.
How much sewing skill do I need?
While bra sewing is not difficult, it does require a certain level of sewing skill. We like to say, if you can set in a sleeve, you can make a bra!
What type of machine will I need?
You don't need an expensive or a fancy machine to be able to make the beautiful bras you see. You need only a machine with a good quality straight stitch, a variable width zig-zag and a three-step zig-zag stitch. In fact, if the truth be told, you can live without the three-step zig-zag if you have to. It is nice to have a lightning stitch, but it is not required. So bring the zig-zag machine you've got and you can sew with it with confidence.
My machine is in the shop. Do you have machines I can rent?
Yes, we do. For one low fee, you can rent our Janome school machines. They are computerized but not complicated to learn. When you rent a machine, we supply the bobbins, the presser feet and the first needle. If you break a needle, you will have to buy a package of needles to replace the one you broke. The rest in the package are yours.
What time do classes start and end?
The classes start at 10:00 am and end at 4:00 pm. However the classroom doors open at 9:30 so you can get your machine set up before the class starts. Our store closes at 5:00 pm but we end the classes earlier than that so you can get on the road to home before the traffic is too bad.
What should I bring to the classes?
To every class, you should bring your brains! Seriously, you need to bring your basic sewing supplies that you would use for a project. That would include pins, scissors, thread snips, rotary cutter and a mat (if you use rotary cutters), pencil, scotch tape, rulers, tape measure, seam gauge, machine needles, seam ripper, wash-out marker etc. if you are bringing your machine, be sure to bring your foot pedal, cords and extra bobbins too.
What choices do I have for shipping?
We offer several choices for shipping, but it depends on how fast you want the goods to arrive and much you want to pay. We offer Canada Post Live pricing, which interacts with Canada Post directly for the best shipping container and shipping prices.
I have my own Fedex, or UPS account. Can I use my own account to ship from you?
If you would like your parcel sent out by another method other than Canada Post, you will have to arrange for both the shipping label and the pickup yourself. We will not create the shipping label for you, nor will we charge your FedEx or UPS account. Please contact us by phone or email us if you wish to choose this option.
Why is shipping so expensive from Canada?
I wish I knew! If you are in the USA, your shipping is much cheaper than ours. However, it you are the UK or Europe, you might find our shipping very reasonable. Don't forget, the packages have to cross the border so it costs to send it through customs. Rest assured, we want you to buy from us again and again, so we want to keep the shipping as low as possible. However we also need for the packages to be able to be tracked, especially across the border.
Do you ship to my country?
Yes, we do. However there  are countries where we have had many parcels go missing, so we will ship using a secure level of service ONLY.  We will offer shipping to any country as long as the package is insured and trackable. That means Express Post, which is expensive. But at least you know you will get your package.
How long does it take for my package to arrive?
If you are in Ontario and Quebec, it is not uncommon to get packages in 1-2 days. Eastern or Western Canada could arrive in 3-5 days. Remote addresses may take 7 days. To the USA, often small parcels will arrive in 7-10 days and that's because we have to hand them over to the customs people at the border, which takes time. Once it clears customs, it is carried by USPS to your home. In the rest of the world, you have to be patient! Allow a minimum of 5 days for Express packages or up to 3 weeks if it is sent as a small tracked parcel.
I am in the USA. What are metres and how do they compare to yards?
Metres are how the rest of the world measures fabrics, elastics and other "yard goods". A metre is approximately 40" long (39.37" to be exact) which is 9% longer than a yard. Therefore you get more bang for your buck!  If you need one yard, you can order one metre and the metre will be a little over 3" longer.
Can I re-sell your products in my country?
Yes, you can! If you set up a wholesale account, you can buy our products at wholesale and re-sell them to your students (if you are a bra-making teacher or a store). Likewise if you are setting up a website to sell bra-making supplies and patterns, we would love to have you include Bra-makers Supply products to your customers. You need to register with us as a wholesale customer and purchase the Minimum Order Quantities (MOQ) of each item.
How come I have to order so much to get wholesale prices?
Actually, our minimums are very low, compared to most wholesale suppliers. We require 3 metres of fabric, 3 patterns, wires, foam cups and packaged goods, and 10 metres of yard goods. If you do not order the minimum quantity required the price will revert back to the retail price. Our wholesale prices and MOQ have been set up with the lowest amounts possible to give wholesale prices.
Do I need to fill out any paperwork to open a wholesale account?
Yes in order for us to to create a wholesale account for you, please fill out Bra-makers Supply Wholesale Business Documentation form (PDF file)  that will be filed with our government.  Please ensure that your email address and phone number is on the form for our records.  Once you have completed the form, please fax or e-mail it to us. Our fax number is 905-538-1397.  When we receive the completed form, we will create an account for you based on the information on the form and flag the account as wholesale.
<< click here to download the PDF form file.
I am a wholesale account. Why are the wholesale prices not showing on the screen?
Did you login first? If you did, the wholesale prices and minimums should pop up automatically. If you did not log in, the computer doesn't recognize you (it's not that smart!). Just log in and all will be well. You also need to order the minimum amounts for the prices to show wholesale rates.
Does Bra-makers Supply do 'special orders'?
We have a great selection of industry products available for wholesale ordering that we don't show on the website. We would be happy to order these items for you as long as you take the minimum quantity necessary. Please contact our office at 905-538-1396 for more information.
We accept payment by Visa, Mastercard, Discover, American Express, and PayPal