The BCD Method of Measuring Explained
When I first started designing bra patterns, I was faced with a dilemma – what sizing system should I use? Some patterns want you to take the full bust measurement, the high bust measurement and subtract the two to find your cup size. Still others want the rib cage measurement plus a "magic number" they pull out of the sky (could be 3, 4 or 5) to determine your band size.  There are actually FOUR ways of measuring for a bra and I talk about them here. But for my patterns, I asked myself if I should use the actual rib cage measurement or should I add the magic number?  Should I use a DD size or not? So many of you, especially those in other countries, are baffled by the way we measure for bra patterns, and are shocked when the bra pattern size isn't the same as their ready-to-wear bra size. Everyone at one time or another gets frustrated with bra pattern sizing. It was a real dilemma for me.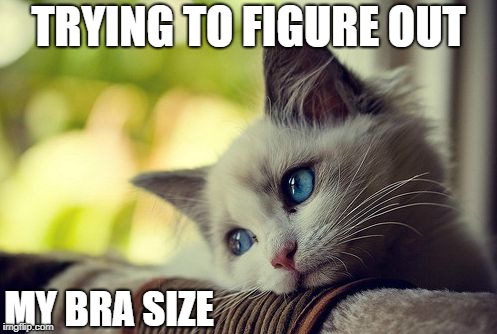 So… I developed my own method of bra sizing, called the  Bottom Cup Depth, or BCD method. I used the method to create my patterns, because it was a method that worked. Unfortunately back then,  I still named my patterns according to the ready-to-wear sizes most people in North America are familiar with. That decision to name it as RTW (ready-to-wear) sizing and not the BCD size was a decision I have regretted for almost twenty years. I confess, I wimped out. I thought no one would understand this whole new method of measuring, and therefore, no one would buy my patterns. I am determined to correct that error in judgement now. So here is the BCD method of measuring explained.
So what is the BCD measurement?
The BCD method measures the distance from the apex of the breast down to the wire line directly below it. That measurement in inches will determine your cup and frame size. Then take your Rib Cage measurement directly under your bra. That actual rib cage measurement (no magic number involved) is used for the band length.  The combination of BCD and Rib Cage is your pattern size. For example, the BCD might be 4.0 and the Rib Cage of  32. In my BCD system, you would be a 4.0/32.
The BCD size increases by 1/4″ (6 mm) per size so if you happen to make a bra cup that is too small, you simply go up to the next BCD size. So if you made a 4.0 BCD, and it was too small, you can make the 4.25 size. Isn't that crazy easy? No more figuring out sister sizing, or moving up one band size and down one cup size or relying on ready-to-wear sizing. It is so logical, it astonishes people and they ask why this hasn't "always" been the way bra patterns are designed.
If you already have a bra pattern that fits, you can determine the BCD from that pattern. That will make it easy to find the BCD, assuming the seam across the bra runs across the bust point. Simply measure from the seam line (not the cutting line) at the apex, straight down to the seam line below it. For most patterns, it is the deepest area of the lower cup.
You must take the BCD measurement using a bra that fits. In a perfect world, the bottom cup depth on your bra should measure the same as the bottom cup depth on your naked breast, but it often doesn't – because of the breast density and degree of flaccidity.The nipple will drift downward as the breast loses its self-supporting ability, which means that even if your bra size does not change over the years, your BCD will still decrease as you age. Nothing stops gravity.  So it is imperative to wear a bra that fits (not a foam lined bra, or a sports bra either). The bra correctly sized, will actually appear to place the nipple in the ideal location.
Here is a chart that shows what BCD sizes correspond with "most" ready-to-wear sizes in North America and also my Pin-up Girls pattern sizes.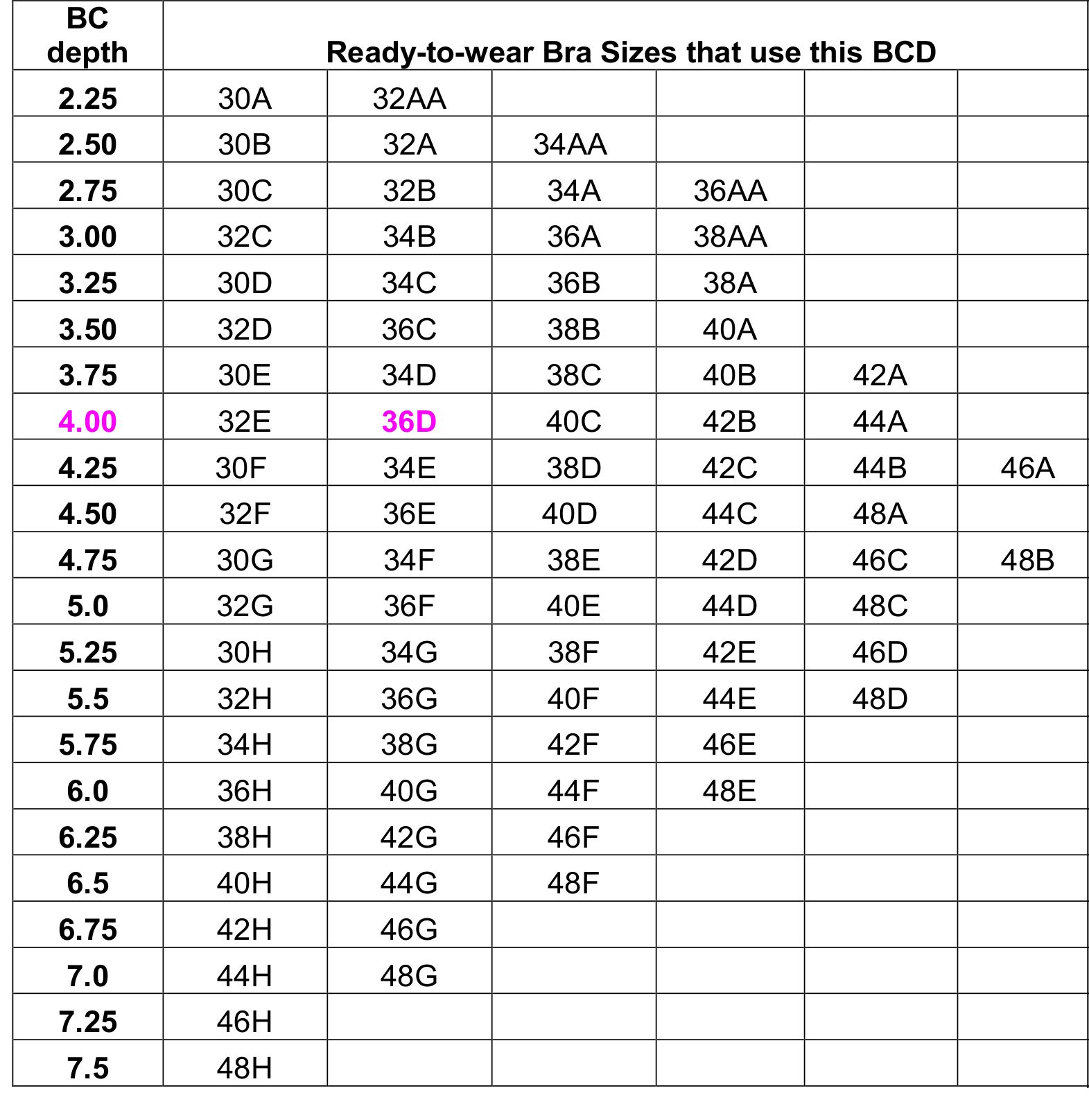 So why am I telling you this? Quite simply – all patterns I create from here on in, will be named as the BCD size and not typical bra sizes. The new Ruby and the Ingrid which will be released soon, are sized this way. Plus I will go back and re-vamp the other bra patterns to use this method. The custom bra-makers I have taught over the years, were trained on the BCD method and now you know about it too. It's an idea whose time has come.
https://www.braandcorsetsupplies.com/wp-content/uploads/2018/06/BCD-method-of-measuring-explained-cat.jpg
334
497
Beverly Johnson
https://braandcorsetsupplies.com/wp-content/uploads/2017/01/BMS-Website-Logo.png
Beverly Johnson
2018-07-01 07:00:49
2019-07-03 14:29:33
The BCD Method of Measuring Explained